About the team
Proclaiming Jesus as Lord in Amsterdam for
over 400 years
Meet Our Clergy & Churchwardens
The Chaplaincy wardens and clergy work closely with one another and other members of Council to ensure stability, forward vision and the working out of a common purpose in line with God's gracious gifts. They see that Paul's command to "encourage…and build up one another" (1 Thes. 5:11) is meant to characterize every Christian, something which can only be lived through the sustenance of God's life-giving Spirit continually at work in us.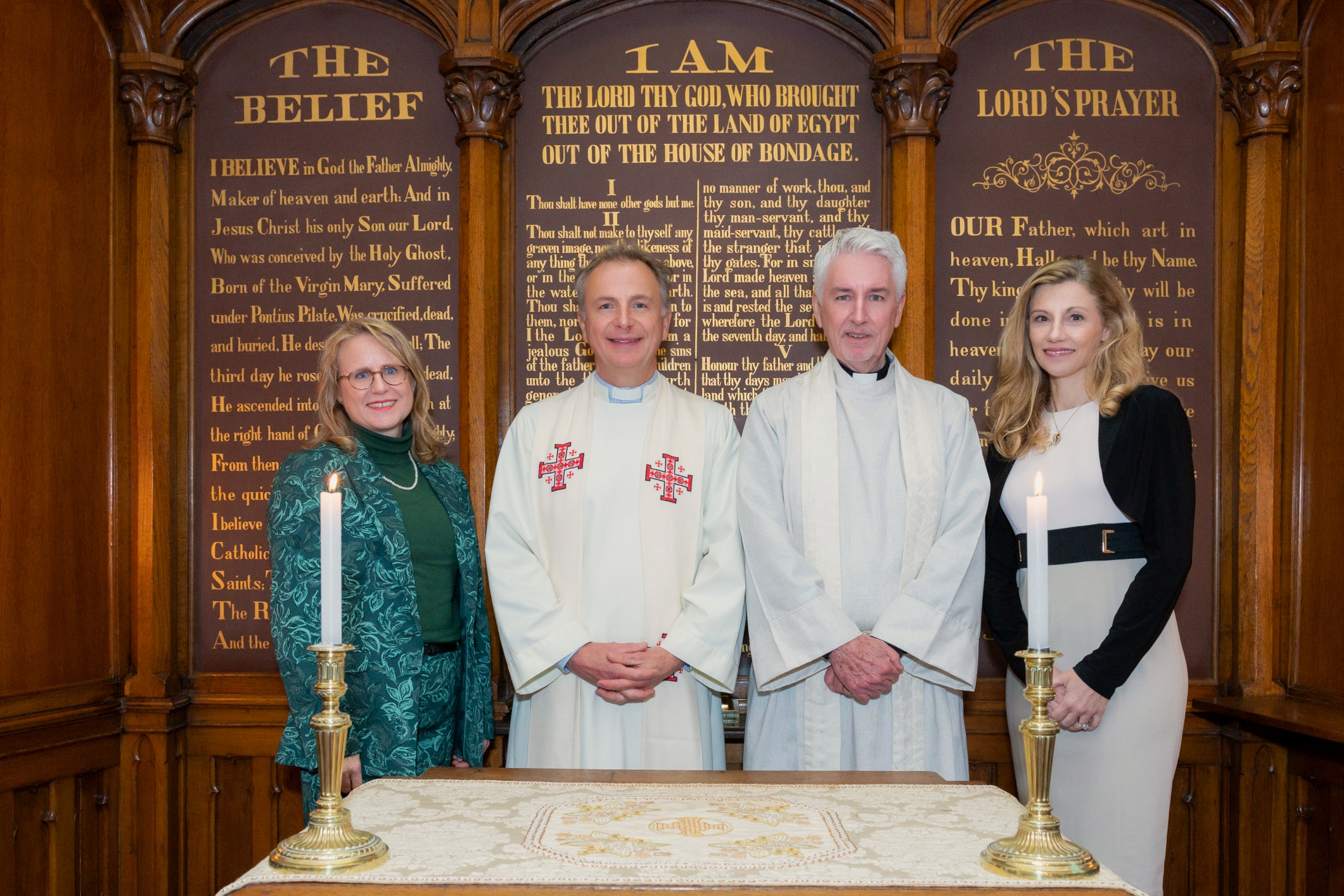 From l-r: Becky Moss (Churchwarden), Rev. David Macha (Senior Chaplain), Rev. Kerry Buttram (Assistant Chaplain), Rebecca Bucnis (Churchwarden)
You can reach David & Kerry at info@christchurch.nl and Becky & Rebecca at churchwardens@christchurch.nl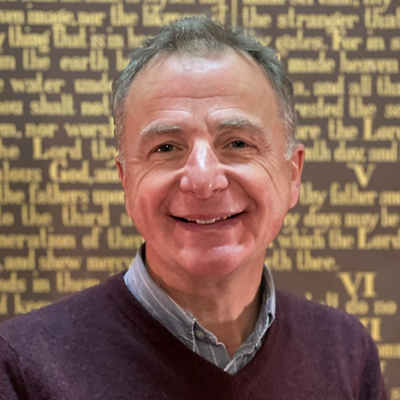 Rev. David Macha
Senior Chaplain
David Macha is the Senior Chaplain of Christ Church Amsterdam. David was the Rector of the Benefice of Linton, Burnsall, and Rylstone in Yorkshire, England prior to coming to Amsterdam.
Rev. Kerry Buttram
Assistant Chaplain
Kerry is the Assistent Chaplain at Christ Church Amsterdam. As an American with wide overseas experience, most recently 5 years as the Assistant Dean of All Saints' Anglican Cathedral Cairo, he brings a unique perspective to our international community. Kerry seeks to build bridges for the Gospel through daily activities and relationships.
"For me, Christ Church Amsterdam has been connection and fellowship from the start. The welcome given to me and my family 15 years ago was warm, genuine and lasting, and this diverse and committed church became our community. At various stages of life and faith since then, I have seen God's love for me expressed in tangible ways through members of this community. As is the way in Anglican churches, there have been many opportunities to serve in various lay roles, and doing so has been both challenging and deepening to my faith. Now serving as church warden, I would love to see more people in this international environment know the encouragement of belonging to a faithful community where they are drawn closer to Jesus through teaching, worshipping and doing life together. I know from personal experience that Christ Church Amsterdam is a place where that happens, and extend an open invitation to all who want to come and see for themselves"
Rebecca Bucnis
Churchwarden
"Joining a family, that's the best way to describe my experience at Christ Church Amsterdam. Over 10 years ago, my family and I were welcomed to this multi-congregational church group of English speakers. To say that my life has been positively influenced as a result of this community would be an understatement. I found friends, a social group, a renewed connection with God and a pastoral team that encouraged me and my entire family to grow as humans, as well as christians. After an international assignment, we returned to Christ Church Amsterdam with great relief and happiness. Quickly brought back into the fold as Treasurer, I recently have had the honor to be part of the select group of churchwardens. Today, my fellow churchwarden and I are focusing on the unity and growth of the community inside and around our congregations. Please do come and try if our "family' is right for you and yours! You are invited and welcome to Christ Church Amsterdam!"
Revd. Rik Florentinus
Clergy Associate
Rik Florentinus is prior of the Spe Gaudentes community, which is the core of the ecumenical Christian  Oudezijds housing community
Amos Nsengiyumva
Pastoral Intern
Amos is our Pastoral Intern at Christ Church Amsterdam, as part of his graduate studies in Divinity at Tyndale Theological Seminary. Amos is a seasoned leader from the Anglican Church of Rwanda. When he did his first church-plant, in southern Rwanda, there were 41 witch-doctors in his patch; when he left, there were 4. Amos believes he was simply doing the ordinary work of the gospel.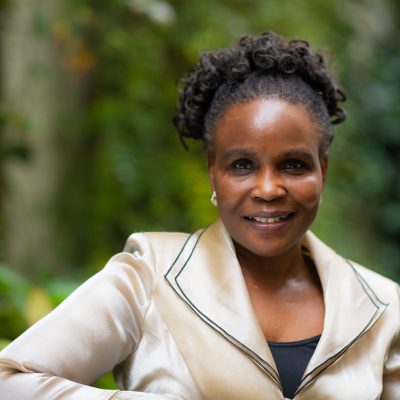 Pamela Matinde Ten Wolde
Chaplaincy Administrator
Pamela is the heart of the running engine of Christ Church Amsterdam. 
As the first contact for practicals around Christ Church, she can be contacted at administration@christchurch.nl
The 2021-2022 Chaplaincy Council (PCC)

with the Rt Revd Robert Innes (Bishop of Gibraltar in Europe)
Ruth Paans, Jennifer Tunguz. Jasper, Rev Kerry Buttram (clergy), Jan Kat (Treasurer), Becky Moss (churchwarden), Corinne de Klerk (lay vice chairperson), The Rt Revd Robert Innes (Bishop of Gibraltar in Europe), Derrick Luzinda,  Rebecca Bucnis (churchwarden), Eelco Meijer,  Revd. Rik Florentinus, Benjamin Arthur, Antonia Walker (Safeguarding Officer). Absent on this picture: Cristina Melo (council secretary) and The Ven Sam Van Leer (Archdeacon NW Europe)
"I have been a member of Christ Church Amsterdam for the last 30 years. My journey with God has not been continuous however, with alternating periods of faith and doubt. But what sustained and encouraged me throughout the years is the fellowship at CCA City Centre, which is testimony of God's love for us and each other. Important as well has been the exegesis of the Bible by the many talented and inspired preachers who came to Christ Church. Each with his or her own talents and insights, but always inviting contemplation and often, a call to action. My wish is for Christ Church to be an open, diverse and broadminded community of faith, where all are welcome, regardless of gender, race, sexual orientation or religious denomination and with an open heart for those who are in pain or distress. As treasurer I hope to contribute to making the Christ Church Amsterdam Chaplaincy such a community of faith."
Ruth Paans
Electoral Roll Officer
Ruth brings her experience in Office Management and PA/Secretarial work for various International companies to overseeing the electoral processes and compliance as our ERO.
Antonia Walker
Safeguarding Officer
Marc Teerlink
Chief Technology Officer (CTO)
Marc likes to plant and grow things. Innovation, Technology. Startups, Companies, Impact. But mostly he likes to grow people. Marc believes that without people sharing their talent, a church will only have mediocre results in reaching out and contributing to its surrounding community. He is a passionate, driven coach, focused on individual growth, and the growth of connected individuals with a common mission. Prior to becoming the first CTO of Christ Church Amsterdam, which role Marc rather addresses as "the Christian Technology Officer", he served in 2020 as "acting churchwarden" and in 2020-2021 as elected churchwarden, building on his experience as council member with various churches abroad, with a focus on church organisational development and digital church strategy.
Jasper
Data Protection Officer (DPO)
Jasper is an enthusiastic, committed and driven person, with foresight, analytical thinking and a lot of perseverance. Jasper is socially involved, in multiple leadership roles within Christ Church Amsterdam including the council and the MLT Centre. For his day job, Jasper is the Business Security Officer, which makes him pretty well qualified as our DPO